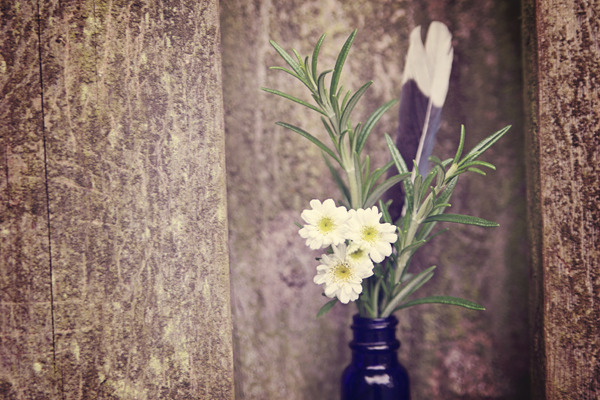 TRE® (Tension & Trauma Release Exercises)
Are you interested in finding more ease? Do you long to find freedom from everyday stress, illness, accidents, or trauma? If so, TRE® would be a wonderful tool for you.
Developed by Dr. David Berceli, TRE® (Tension & Trauma Release Exercises) is a unique self-care tool used to release acute and chronic stress.
Designed to be a self-directed tool to help regulate and restore balance to the nervous system. It is based on the premise that we all have an intrinsic, physical drive to release tension and to recover from stress and/or trauma.
Throughout the TRE® process, you are guided to stay tuned into the present moment, to adjust the pace of your movements, and to maintain comfort. Individuals learn to listen to their body's internal cues, to modulate their own experience, and to find ease within the process.
TRE® begins with a series of mild exercises that lead to tremor-like movements. Initiated by the Central Nervous System, the tremors manifest along a spectrum from very subtle vibration to more active rocking or shaking. The tremors free entrapments within the myofascial tissue of the body. The seven simple exercises used to initiate the tremor process are accessible to anyone- modifications can easily be made to accommodate individual needs or abilities.
TRE® is a safe and effective way to activate the Central Nervous System's reflex to process, recover, and heal.
Reported Benefits of TRE® include:
Increased : • energy • sense of ease and calm • flexibility/range of motion • ability to manage life and work responsibilities • safety and presence within one's body • ability to sleep
Decreased: • worry, anxiety • emotional reactivity • hyper-vigilance
Three Session Package/$230
Follow-up Sessions/$80
Embodied & Empowered
Having trouble clarifying your thoughts or feelings? Want some support navigating a difficult conversation? Liz is skilled at deep listening and is able to create an environment that empowers people to connect with their inner wisdom.  She supports individuals and couples in identifying their most important concerns.  While conflict resolution can be challenging – especially when it involves people who are important to us – it doesn't have to be overwhelming. With the right support and strategy, it can even become a source of courage and leverage for continued growth. You don't have to do it alone. I will be your advocate, ally and virtual support- I will have your back so you can step forward with clarity, confidence, and ease. Clients leave with increased clarity, strategies for self-care, and an action plan to ensure follow-through. Learn More About This Service
One Hour Session/$80
Private Yoga or Mindfulness
Whether you are interested in healing from an injury, developing a private practice, or refining your yoga/mindfulness practice, a private session can help revitalize your intention. Liz is particularly gifted at listening, at following your movements, and at offering simple suggestions to provide ease for your body and respite for your mind. Her intuition and eye for subtlety make it easy for her to offer accessible refinements in movement and being.
60 minutes/$80
Guided Yoga Nidra
45 minutes/$65
Realization Process Meditation
45 minutes/$65
group classes negotiable
Massage Therapy- CURRENTLY UNAVAILABLE
Collaborate with Liz to create a bodywork session that meets your needs. Check out the modalities page to clarify your available options.
60 minutes/$95
90 minutes/$135
Medical Massage with Insurance Billing- CURRENTLY UNAVAILABLE
Because receiving massage after an automobile or work-related accident can minimize the effects of damage to soft tissue, Liz works in conjunction with chiropractors and physicians to ensure recovery from automobile and work-related accidents. If you are covered for personal injury protection under your insurance policy, you only need to bring a prescription from your doctor and Liz can directly bill your insurance company.
No charge at time of service
Facilitation
Having trouble clarifying your thoughts or feelings? Want some support navigating a difficult conversation? Liz is skilled at deep listening and is able to create an environment that empowers people to connect with their inner wisdom.  She supports individuals or couples in identifying their most important concerns.  Clients leave with increased clarity, strategies for self-care, and an action plan to ensure follow-through.
60 minutes/$80
Ceremony Officiation
Are you looking to celebrate an important life event? Liz is an ordained minister skilled at creating and performing meaningful ceremonies. She offers an initial meeting to get to know the people involved, a second session to review and adjust the content of the ceremony, & a final meet up on the day of the event.
Meetings/$125 each
Officiation/$300

Training
Liz is the lead trainer for the non-profit, Living Yoga, and an adjunct facilitator for The Trauma Resource Institute.  She has led a variety of workshops and has mentored people individually and in groups. She is particularly skilled at identifying individual strengths and helping people find their authenticity in voice and style.
Contact Liz for pricing & availability
Public Movement Classes
9-10:15 am Fridays at Unfold Studios 2370 SE 37th Avenue
Community Support
Organizations embodiment supports through donations:
Sisters of The Road
Living Yoga
INROADS
Mindful Parenting Pdx
Hawthorne Family Playschool
"Liz has an incredible, magical ability to perfectly sequence her classes. There is a poetry that works through her in a way that I have not ever experienced with another teacher. She always manages to weave an idea or concept through each pose in class, building both the physical and internal yoga to a crescendo. She acknowledges internal states throughout the practice and gives cues for staying connected internally. Her classes are some of the most powerful yoga experiences I have ever had. Frequently, I share what I experienced in class with several of my friends and peers. Her classes are highly attended and they have come to be a "community" atmosphere because of the intimacy she creates. Liz is one of the most gifted teachers I have come across in my yoga life. I have learned more from her in the last two years, than I have in my 15, or so, years of yoga. As the Director of Living Yoga, I would have an incredibly difficult time finding a replacement for her as a trainer. She is excellent, and has made our program strong, vital, and deeply impacting for the students we serve and our volunteers."
— Amy